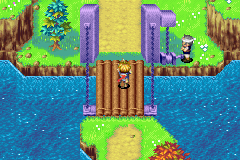 The Kolima Bridge is a drawbridge which remains pulled up until after Tret has been healed. The drawbridge keeper is a man from Kolima who has been turned into a tree, so it is not until after Tret's curse has been lifted that the party is able to cross. This drawbridge leads to Fuchin Temple, Xian, Altin, Lama Temple, and the Lamakan Desert.
Ad blocker interference detected!
Wikia is a free-to-use site that makes money from advertising. We have a modified experience for viewers using ad blockers

Wikia is not accessible if you've made further modifications. Remove the custom ad blocker rule(s) and the page will load as expected.