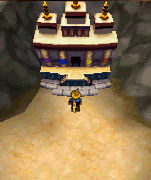 Konpa Ruins
is a place in
Golden Sun: Dark Dawn
. These ruins are thought to have been a major center where ancient Adepts could share ideas with visitors. Little else is known about this mysterious location, which only came to light after the Golden Sun.
Collectibles
Edit
Konpa Cave
Edit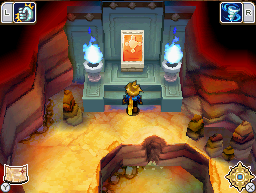 Konpa Shrine
Edit
Konpa shrine location is in the southwest of the Konpa Cave.
Ad blocker interference detected!
Wikia is a free-to-use site that makes money from advertising. We have a modified experience for viewers using ad blockers

Wikia is not accessible if you've made further modifications. Remove the custom ad blocker rule(s) and the page will load as expected.