I am fixing some of the pages in this wiki, adding the links (even with broken links), and correcting typos.
NOTICE: I am the former DigiPen92 changed his username to King Marth 64 and used the username from Marth from the Fire Emblem series.
I am a special ed student and sometimes not good at English. I also helping this wiki.
I am also Autisim, in 5.3 Reading Level, and the others...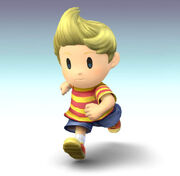 English vs. Math Skills
Edit
ENGLISH

I am not good at English and I don't have to pass the english exit exam at high school in 2010, because Governor Arnold Schwarzenegger changed the law to make Special Ed students don't need the pass the CAHSEE to graduate in High School. And I am very lucky to graduate at my high school!!!
I am a college student and I finished Read 95 last semester and I am in Read 97 now.

MATH

I am good at Math and I did pass the math exit exam at my sophmore year at my high school, since 2008.
I took Algebra 1, Geometry, Algebra 2, and Trigonometry/Pre-Calculus and I am the only Special Ed Student in my class in Geometry (not the whole school), only Sp ED in Algebra 2, and only Sp ED in Trigonometry/Pre-Calculus (Because there is only 1 class room in my high school).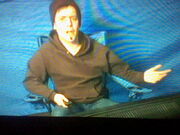 Hey Bros., I'm Dark Gary from Nintendo Week.
My Creative Skills
Edit
I am also a game artist in DigiPen Institute of Technology for 2011 for college. I made 3 games and 1 animation in my ProjectFUN workshop class in 2007-2010.
Forest Monkey - 2007 (Required Systems- Unknown) TBA
Grocery Market - 2008 (Required Systems- Unknown) TBA
Police Fighter - 2009 (Required Systems- Microsoft XNA & Visual Studio, plus Xbox 360 controllers only)
Haunted Game (Animation) - 2010 (Required Systems- QuickTime)
My Favorite Things
Edit
My Favorite Video Games
Edit
Mario
Donkey Kong
The Legend of Zelda
Metroid
Yoshi
Star Fox
Kirby
Pokemon
F-Zero
EarthBound/Mother
Ice Climber
Fire Emblem
Game & Watch
Kid Icarus
Pikmin
ROB (Robot)
Super Smash Bros.
Animal Crossing
Punch-Out!!
Sin & Punishment
Alot of Nintendo games

This is Solid Snake calling...

Roy using his critical attack

I can't wait for this game to be released in the U.S., but they didn't announce yet about the U.S. release. :(
My Favorite Anime
Edit
My Favorite Non-Anime
Edit
The Legend of Zelda (Animated Series)
Super Mario Bros. (Animated Series)
The Adventures of Super Mario Bros. 3 (Animated Series)
Super Mario World (Animated Series)
Donkey Kong (Animated Series)
Jimmy Neutron
Danny Phantom
Avatar: The Last Airbender
Other Wikis
Edit
Currently Using
Edit
As a Guest
Edit
Non-Nintendo Related Wikis
Edit
DigiPen icon - November 2010 to May 16, 2011 (past)
Roy FE 6 icon - May 16, 2011 to June 15, 2011 (past)
Marth FE 12 icon - June 15, 2011 to unknown (current)
My Signiture
Edit
Signiture #1
Edit
'''[[User:DigiPen92|<font color="red">Digi</font><font color="gray">Pen92</font>]]''' ([[User talk:DigiPen92|talk]] • [[User:DigiPen92#Notes|other wikis]]) http://images1.wikia.nocookie.net/__cb20080602162415/fireemblem/images/5/56/Monk_animation.gif
Signiture #2
Edit
Signiture #2A
Edit
- because Vulmen said that the sprite is too tall
'''[[User:King Marth 64|<font color="blue">King Marth 64</font>]]''' ([[User talk:King Marth 64|talk]] • [[User:King Marth 64#Other Wikis|other wikis]]) http://images2.wikia.nocookie.net/__cb20100721073131/fireemblem/images/8/83/Marthsingle_lord_sword.gif
Signiture #2B
Edit
- because Rassidy said the sprite is still too tall and I shrunk it down to 25px.
'''[[User:King Marth 64|<font color="blue">King Marth 64</font>]]''' ([[User talk:King Marth 64|talk]] • [[User:King Marth 64#Other Wikis|other wikis]]) http://i1116.photobucket.com/albums/k576/DigiPen92/Marthsprite.gif
Signiture #2C
Edit
'''[[User:King Marth 64|<font color="blue">King Marth 64</font>]]''' ([[User talk:King Marth 64|talk]] • [[User:King Marth 64#Other Wikis|other wikis]]) http://i1116.photobucket.com/albums/k576/DigiPen92/25px-Marthsprite.gif